Omusubi-no-GABA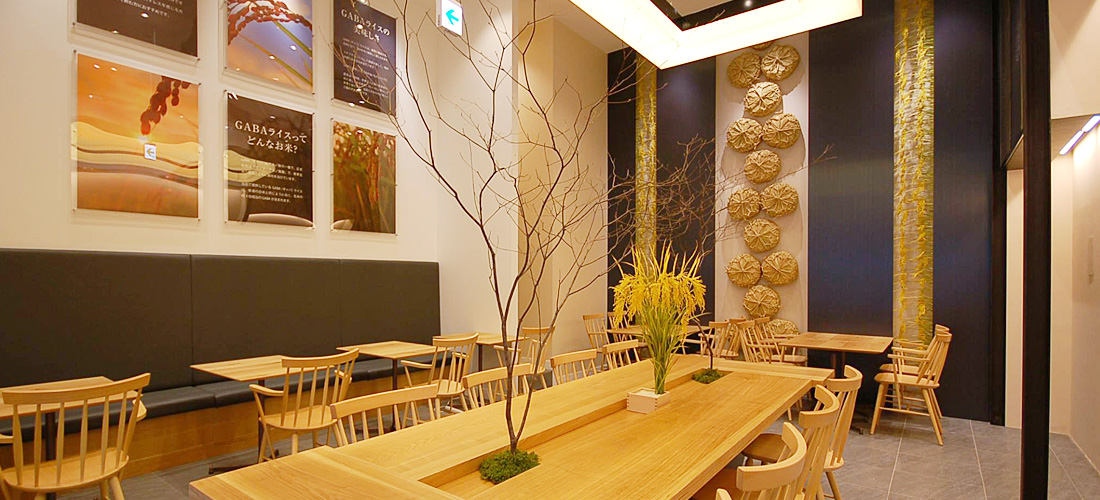 An "antenna shop" (showroom restaurant) for Satake, the world's No.1 maker of rice milling machines, and GABA Rice. GABA Rice, which contains amino acids, is an ideal food for people with high blood pressure. In our restaurant you can also enjoy set meals.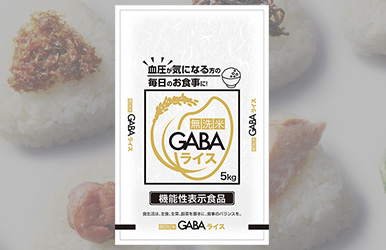 "GABA Rice" Food with a Function Claim
"GABA Rice" contains ten times the amount of GABA - γ-aminobutylic acid, one of the amino acids - as white rice. It hardly differs from the appearance and taste of white rice but due to its high nutritional value it is an important part of the diet of athletes. This high functionality was recognized in October 2015 and it became an official Food with a Function Claim.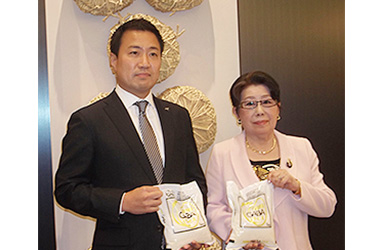 Business Partnership with Satake and the Opening of "Omusubi GABA"
A business partnership was formed with Satake on April 22, 2013 and on May 21 Omusubi GABA was opened in Akihabara with the aim of promoting GABA Rice. In order that in future more customers will be able to eat GABA Rice, which has been designated a Food with a Function Claim, we will continue to expand the plentiful lineup.

Surrounded by Rice
A casual atmosphere in the bright café-like interior. Surrounded by images of rice and special messages, enjoy eating omusubi (rice balls).
Deliciously Healthy Lifestyle The natural power of rice and high technology brought the GABA confined inside Hinohikari rice from Hiroshima Prefecture out as GABA Rice. At Omusubi GABA you can easily enjoy GABA Rice not only in omusubi (rice balls) but also in set meals and desserts.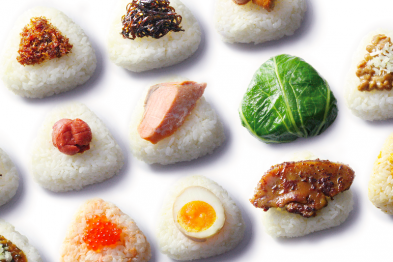 Omusubi (Rice Balls) You can enjoy omusubi (rice balls) made daily from GABA Rice, which compared with white rice contains ten times more GABA, the nutrient plentiful in such food as sprouted brown rice. We have a wide range, from standards like "salmon" and "kombu" to unusual varieties like "spam" and "foie gras."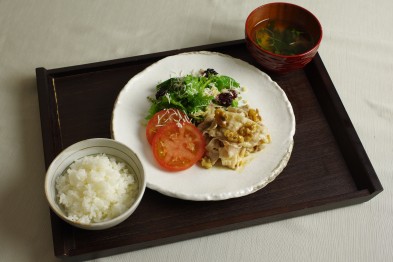 Beauty & Health Set Meal In order for the goodness of GABA Rice to be tasted by more people we have prepared a number of set meals based on the themes of "health" and "beauty." Centered around the main dishes that reflect the season or trends, we also have a side menu. These set meals are particularly recommended to our female customers.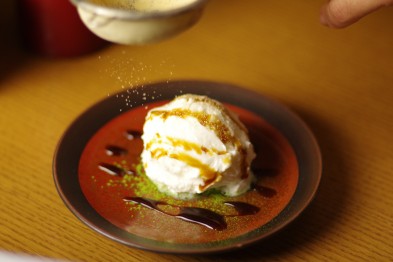 Rice Gelato The refreshing sweetness of a simple milk base is a distinctive feature of gelato, into which we added GABA Rice. We recommend this dessert, with its lumpy texture and chewiness, and you ingest GABA, too.