The Kichiri brands embody "Positive Eating," which creates a more satisfying mealtime
through commitment to cordial "hospitality," food,space and time.

KICHIRI New Japan Style
Kick off your shoes, relax and make yourself comfortable, that's KICHIRI Style. "Japanesque Modern" combines the traditional Japanese beauty of form with the modern. The moment you sense the theraputic effect that has evolved as part of Japanese culture, you forget that this place is in the middle of the metropolis.

KICHIRI Casual dining
The interior is designed in the style of a simple, modern living room of a designer condo, where you can slip off your shoes and unwind in the cozy, warm atmosphere. You can make use of a variety of settings, such as moderately partitioned box seats, loft seats and private rooms with wall-to-wall soft mat flooring, and totally relaxing and romantic couple seats.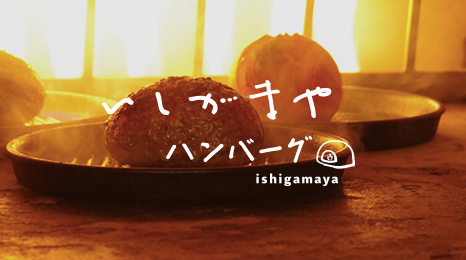 Ishigamaya Hamburg Steak
Restaurant specializing in Hamburg Steak made from 100% black beef from the wagyu breed of cattle raised on the vast pastures of Australia.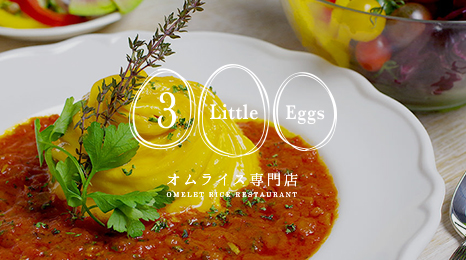 3 Little Eggs
Cute to look at and delicious to eat, this omelette rice dish looks like it's wearing a dress and is the pride of this restaurant.
We also have a café menu with items such as sweets, so we are here for situations from the everyday to that all-important occasion.
Please spend a comfortable time with that important person in our relaxing antique-style space.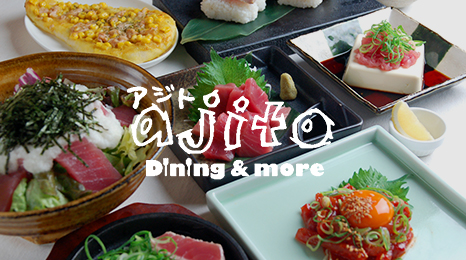 ajito
The concept is an "adult's playground." Once inside, slip off your shoes and go up the stairs where you'll find things like low tables surrounded by bed seating, lounge seating where you can eat and drink on plush sofas, and swing seats made for couples to sit at the bar counter, all creating a playful high-tension space.

Manaya
"Ma" means something that is complete. Something that is true.
"Na" means vegetables, fish meat or other side dishes.
"Ya" is a decisive expression meaning that something "…is."
Please enjoy your Japanese meal in a relaxing space centered around private rooms.


By joining hands with leading brands and content holders in such fields
as "health & beauty," "primary industries" and "entertainment," a variety of fields,
we are producing restaurants with a never-before-seen chram.