Manaya

"Ma" means something that is complete. Something that is true.
"Na" means vegetables, fish meat or other side dishes.
"Ya" is a decisive expression meaning that something "…is."
Please enjoy your Japanese meal in a relaxing space centered around private rooms.
A Hideaway for Adults
Our relaxed Japanese-style restaurant interior is recommended for those who want to take it easy. As all our seating is in completely private rooms, you can enjoy total privacy without worrying about those around you. We have various types of rooms, big and small, so please make use of them to entertain that special someone or for an anniversary.
Handed down, the true taste Soy sauce, miso, broth, rice, natto…the ingredients that have underpinned Japanese food culture. Manaya is proud of the various dishes that cherish their natural flavors. Together with your favorite drink, let the time just drift by.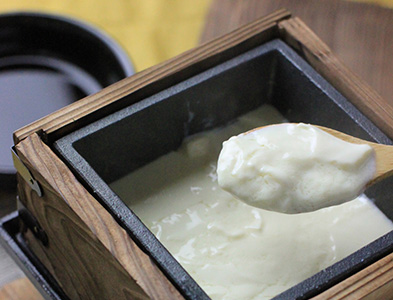 Yubasho - Tofu Homemade from Soy Milk Using special soy milk from the little known yuba-producing area of Kagoshima, it is made by adding the nigari (bittern) before your eyes. The freshly made tofu is warm, and you can enjoy the distinctive flavor and sweetness of soy beans.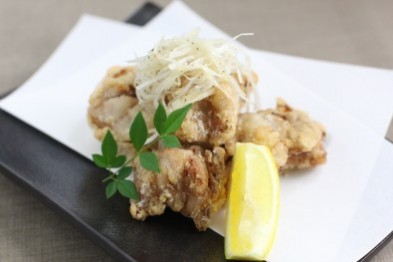 Hakata Chicken Deep-Fried with Salt "Hakata chicken," which boasts good feel and flavor, is slowly marinated in a secret salt sauce and then deep fried in hot oil to make light fried chicken. The simple salt-based flavoring brings out the chicken's natural flavor all the more as you chew.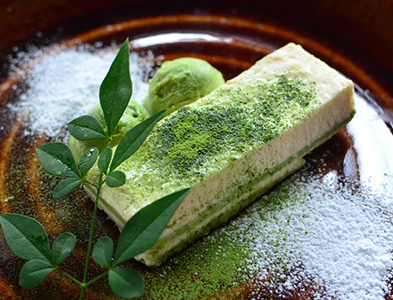 Tofu tiramisu It is a healthy tiramisu using the tofu, please eat along with the green tea ice and whipped cream.